Spring is in the air! The scents of fresh cut grass and blooming trees are omnipresent, the sun's beams stay up later, the glow of yellow flowers blooming are visible throughout Sonoma County, birds are chirping hello to one another, and with the positive trends of the COVID-19 vaccine, people are starting to take advantage of all of these benefits together. With springtime in full swing, comes some added chores. For some, this could mean cleaning out closets and donating winter items that are no longer useful, and tossing things that are used up. It could also mean the beginning of a new gardening season, planting new flowers, fruits, or veggies that thrive in these warmer months. For many, springtime also means repurposing the many items from over the span of winter that are no longer of use now. Spring cleaning can be stressful and time consuming but can be fun and satisfying as many items on your to do list have the potential to not only be friendly for you, but for the planet as well.
Eco-Friendly Spring Cleaning Around the House
Cleaning around the house is a burden that many people put off for as long as possible. It is time consuming, irritating, and can be extremely wasteful if not done carefully. However, done the right way, cleaning up around the house gives opportunity for copious amounts of recycling, upcycling, and products that are ecologically and family friendly. Many cleaning products can include harsh and harmful ingredients that can be toxic and polluting and therefore have a high cost of long term environmental and health concerns. As far as products go, do it yourself, or DIY, products are an excellent option to reduce waste, as many use common household ingredients. Below are various different cleaning product recipes that can be used for different purposes around one's house:
Product use
Ingredients/Recipe
All Purpose Cleaner

Mix
1/2 cup vinegar
1/4 cup baking soda
1/2 gallon (2 liters) water

Disinfectant
Mix
2 tsp. Borax
4 Tbsp. vinegar
3 cups hot water
add 1/4 tsp. of liquid castile soap for higher cleaning strength
Wipe on with dampened rag
Dishwasher soap
Mix equal parts
Washing soda
baking soda
kosher salt

Carpet Stain Remover

In a spray bottle, mix equal parts
white vinegar
water
Spray directly on to stain and let sit for several minutes.
Clean stain with warm soapy water and a brush or sponge.
Let dry.

Drain Cleaner
For a light drain cleaning: Mix
1/2 cup salt in 1 gallon heated water (not boiling) and pour down drain
For a stronger cleaning
Pour 1/2 cup baking soda, then 1/2 cup vinegar down the drain.  Let sit 15 minutes.
Pour boiling water into drain to clear residue 
Laundry detergent

Mix 2 cups of washing soda with gratings from one five-ounce bar of castile soap.
Use 1-2 Tbsp. per load.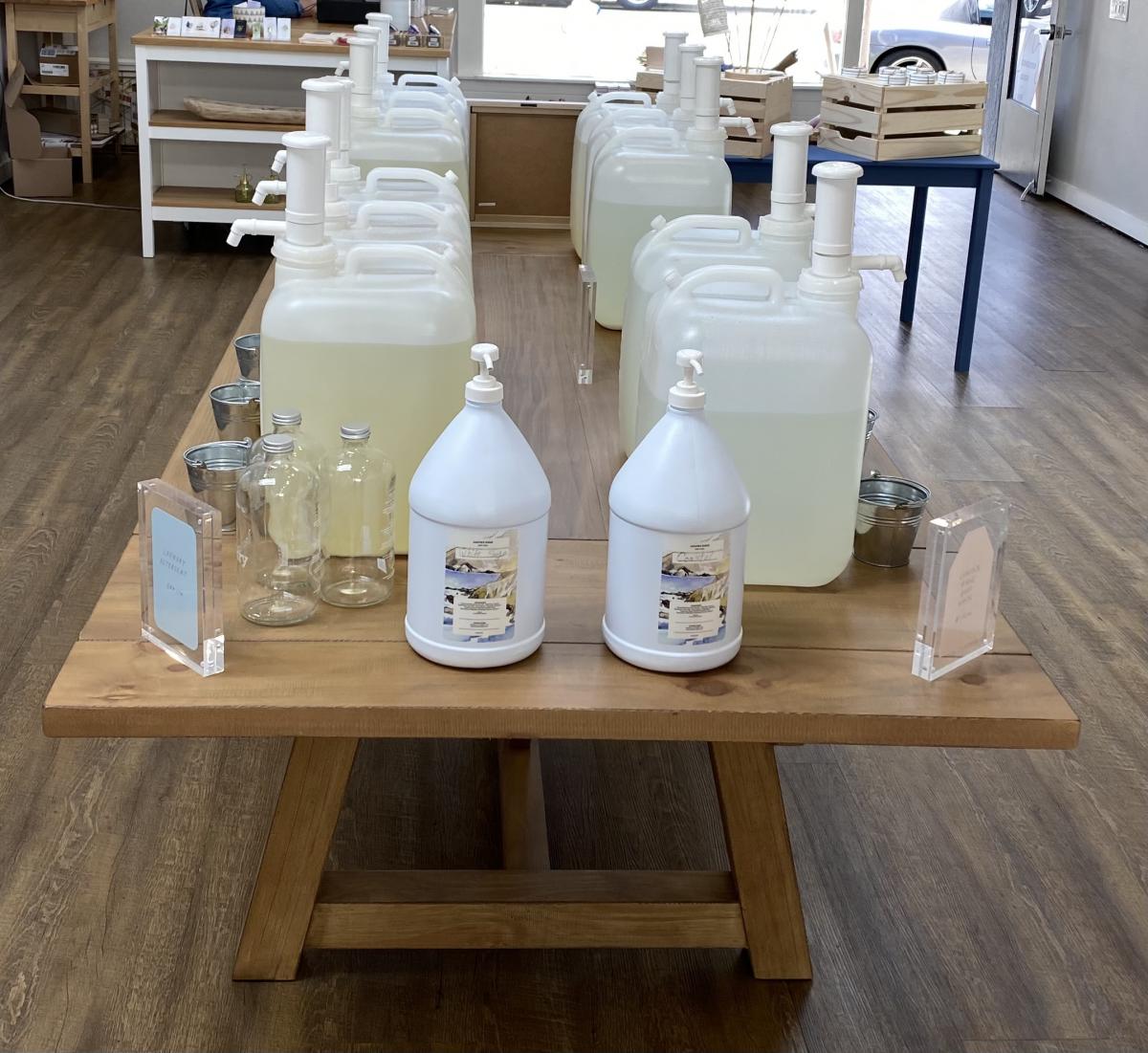 Additionally, some eco-friendly brands to keep an eye out for include: Dropps, Frosch, EarthHero, PurHome, Cleancult, Blueland, Veles', Grove Collaborative, Seventh Generation, Common Good, ECOS, Ecover, JR Watkins, The Laundress, Fillaree. These labels are all reputable household products that are not only dependable in keeping your house tidy, but the planet clean as well. Also, luckily for us Sonoma County residents, the store Heritage Alchemy, located in the Arts District of Santa Rosa, satisfies the sustainable needs of residents and it is the first store of its kind in the county.  Recently, I was able to visit the store for myself and was immensely impressed. I have dreamed of businesses of this sort for such a long time and was inspired and filled with happiness upon entering. Not only do they have copious amounts of sustainable household goodies such as plastic free razors, canvas tote bags, reusable food storage bags, shampoo and conditioner bars, reusable cotton face pads, and bamboo dishes and the store also includes a refill station. This station allows customers to bring their own containers or use the ones provided to fill with various cleaning products in an effort to minimize waste and reuse bottles. The products available for filling include hand soap, dish soap, all-purpose cleaner, laundry detergent, body wash, castile soap, shampoo, and conditioner. Refills are also available for pick up and or delivery! With these tips, spring cleaning can now be much more fulfilling as one can be assured that they are cleaning in an efficient way.
Repurposing Winter Items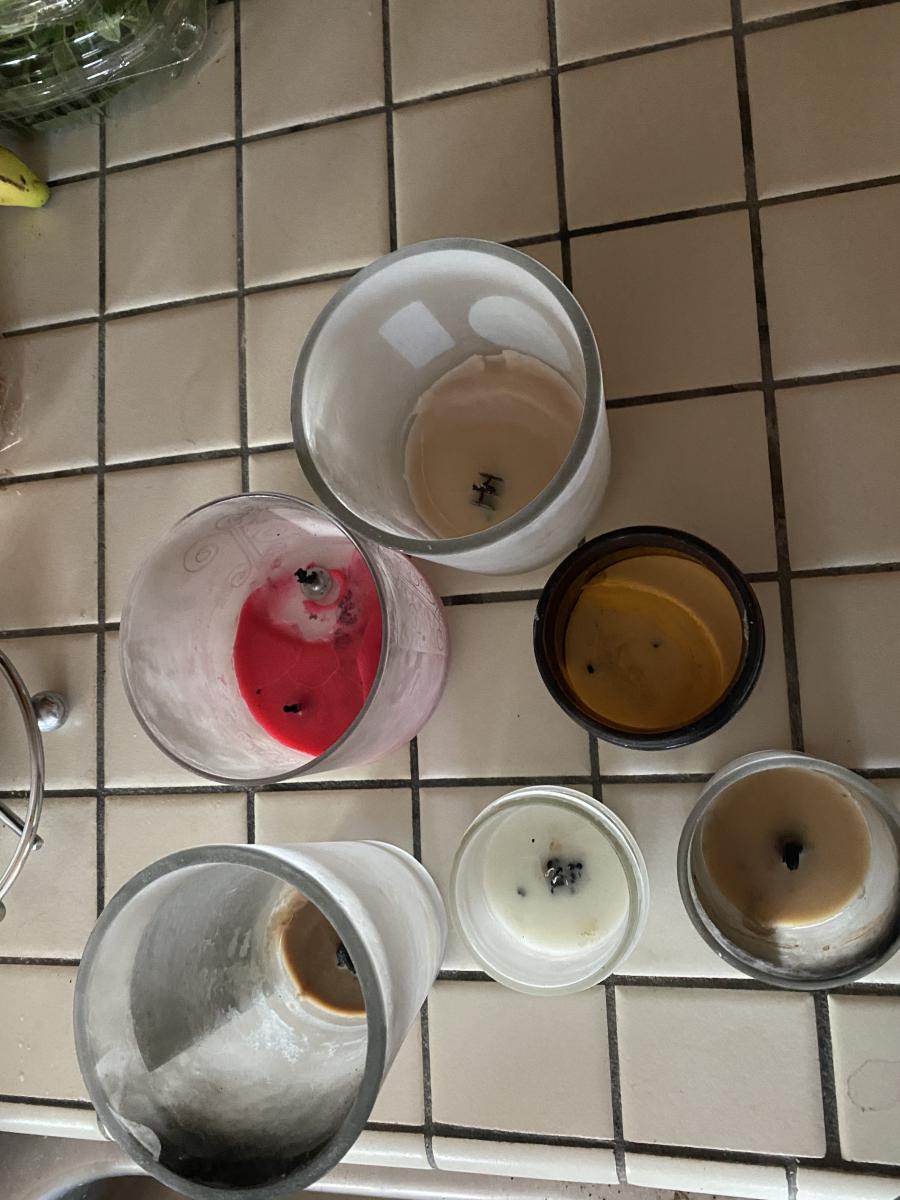 An item that is often used up during the winter months are candles, as they are an efficient way to warm or light up a small area. But, once a candle is burned beyond use,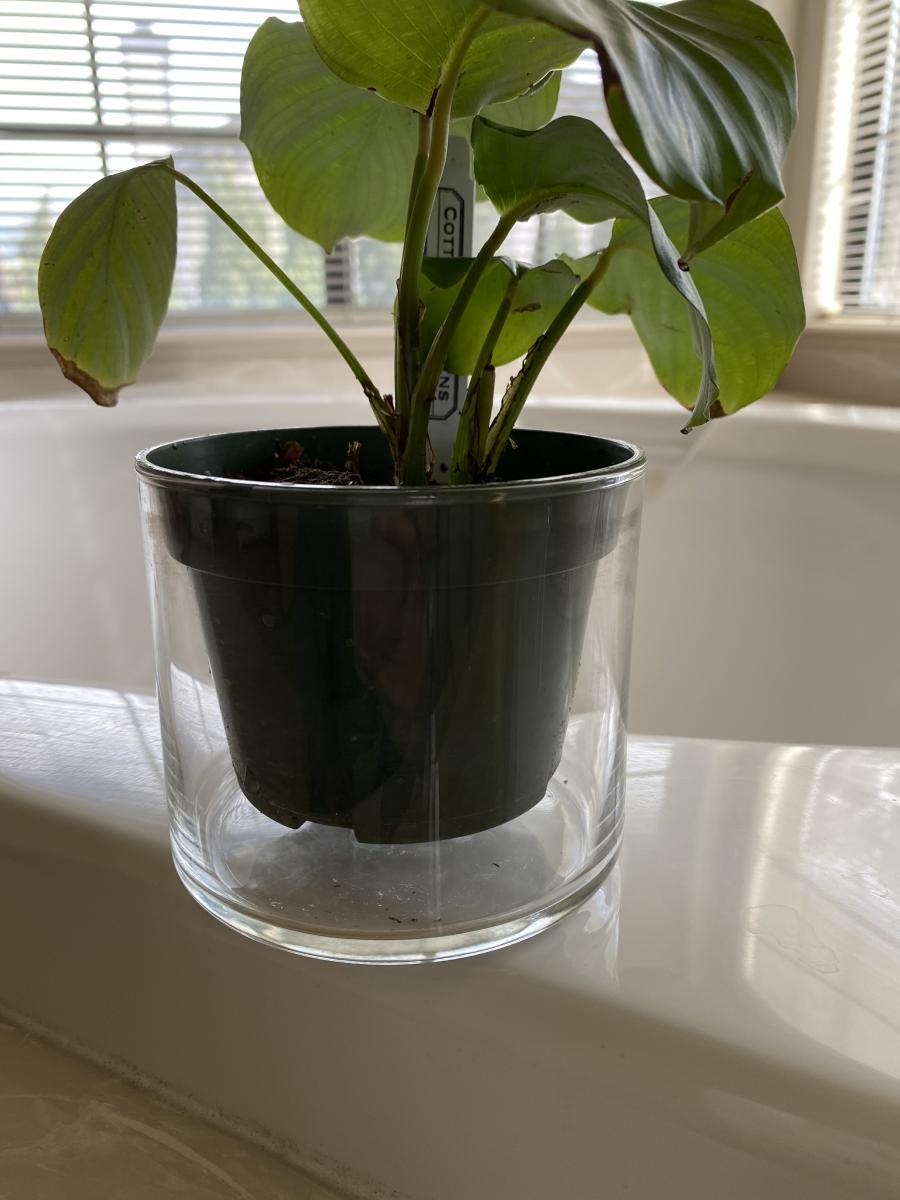 what is one to do with the tin or glass jar it comes made in? Many would answer that the residual candle and the container it rests in is useless and therefore belongs in the trash. However, there are several ways in which vessels that hold candles can be used again. Once the candle is completely burned out, place it inside the freezer for several hours. Once frozen, the left-over wax should come out moderately easily by chipping out with a utensil.
Then, use to keep silverware or writing tools in, storage for toothbrushes and other bathroom items, or my personal favorite, a pot for a new houseplant. I recently upcycled an old candle tin for a new pot, pictured below. I am so happy knowing that my new Calathea Orbifola is potted attractively while also helping to eliminate waste. (The picture of the completed project is the main photo for this article and my first successful upcycle project!)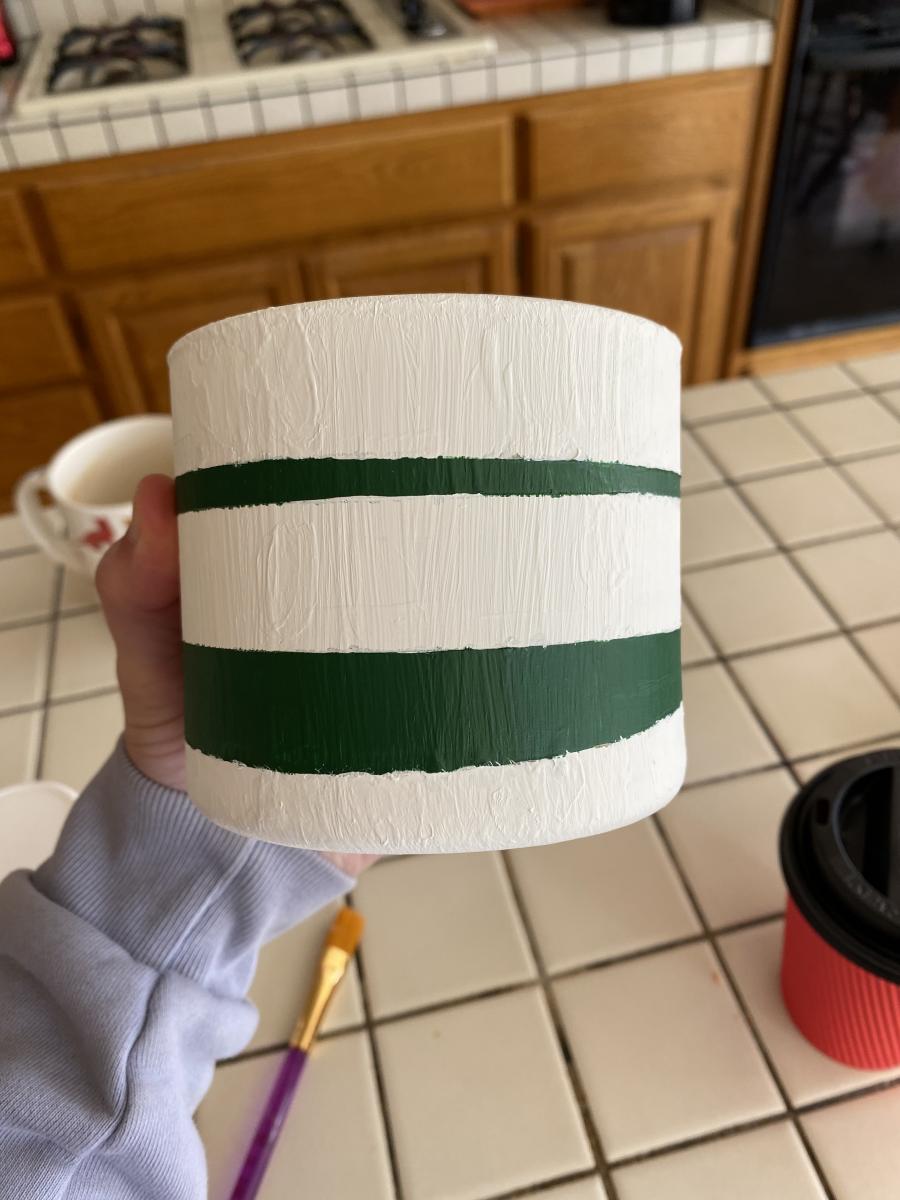 In addition to repurposing candle holders, repurposing clothes is also a possibility. Most of the time, when clothes have a tear or rip in them, they are thrown out due to the fact that people believe they are now useless. If the clothing item is beyond repair from sewing a patch or seam, consider using some items for other things! Masks, bandanas, tote bags, blankets, pillowcases, and coin purses are just a few ideas to successfully reuse shirts or sweaters that were "used up" during the winter. Denim can also be reused in such ways like a draft stopper in your house, a new hat, or a quilt. If the item is still in good condition, another alternative to throwing out clothes is donating or
selling to consignment and thrift stores. One person's "trash" could be another person's treasure. Buying new spring clothes second-hand is also a good reward for cleaning out your closet and a more sustainable way of shopping.
Eco-Friendly Gardening Practices
An extremely positive aspect of the changing of the seasons are the new ways of gardening. Certain plants prosper better in the Spring season than others and included is a list of twelve flowers to plant next fall, that will blossom as a celebration of the beginning of spring.
Weigela
Crocus
Daffodil
Hyacinths
Primrose
Forsythia
Tulips
Pansies & Violas
Grape Hyacinth
Sweet Alyssum
Fritillaria
Rhododendron
As far as vegetables go, those that survive best in spring weather, are hardy vegetables. These include the following:
Broccoli
Brussel Sprouts
Cabbage
Collards
English Peas
Kale
Kohlrabi
Leeks
Mustard Greens
Parsley
Radish
Spinach
Turnip​
The best fruit to grow, especially after the threat of frost include the following eight fruits:
Melons
Avocado
Blueberries
Strawberries
Oranges
Cherries
Papaya
Raspberries​
Some local nurseries to buy such plants include, but are not limited to Greenman Nursery in Sebastopol, Jungle Bamboo & Palm Nursery in Cotati, Attune Nursery in Santa Rosa, and Cottage Gardens of Petaluma, Inc. As far as garden hoses go, some are not as eco-friendly and safe as one might assume. Some older hoses can contain chemicals unsafe for people to drink and plants to absorb. Gatorhyde, Water Right, and Armadillo are just a few eco-friendly and toxin-free garden hose brands to consider purchasing this year to ensure your own safety as well as that of your garden. Finally, one of the best ways to reduce food waste that can simultaneously help your garden is composting. Composting enriches soil which helps to surpass plant disease and pests, reduces the need for chemical fertilizers, encourages the production of beneficial bacteria and fungi that break down organic matter which creates humus, and reduces methane emissions from landfills and lowers one's carbon footprint. Composting can be done outdoors or indoors and is very simple. These are steps to begin compositing:
The first step (if compositing outside) is to select a shady and dry spot near a water source to place the compost pile or bin
Next, add brown and green materials as they are collected and make sure large pieces are chopped or shredded.
Moisten dry materials as they are added
Then, once your compost pile is established, mix in grass clippings and green waste into the pile and bury fruit and vegetable waste under 10 inches of compost material.
What can be composted? Here is a list of what to compost at home:
Fruits and vegetables
Eggshells
Coffee Grounds and filters
Tea bags
Nut shells
Shredded newspaper
Cardboard
Paper
Yard Trimmings
Grass Clippings
Houseplants
Hay and straw
Leaves
Sawdust
Wood chips
Cotton and Wool Rags
Hair and fur
Fireplace ashes
If indoor composting, use a special bin in your house that is made for composting in order to keep away odors, pests, and rodents. Be find mindful that the correct items are being composted (see list below); the compost should be done in two to five weeks. Bins of these sort can be found at hardware stores or at home good stores such as Target or World Market.
What should not be composted at home? Things that contain substances that are harmful to plants or people or create odor that attract pests, such as rodents, are better off disposed of otherwise. Here is a list of what NOT to compost:
Black walnut tree leaves or twigs
Coal or charcoal ash
Dairy Products
Diseased of insect-ridden plants
Fats, grease, lard, or oils
Meat or fish bones and scraps
Pet wastes
Yard trimmings treated with chemical pesticides​
Some of these items may be allowed in your local compostable waste collection. So be sure to check with your local composting or recycling coordinator to see what exactly is accepted or not.
With these helpful tips and ideas, we wish everyone a happy and eco-friendly spring cleaning! Feel free to share your own spring-cleaning experiences on social media and tag us @sustainablessu or use the hashtag #sustainablessu – we can't wait to see what you come up with.